Karissa Ketter, Writer
By now, most locals have heard of the police officer in Abbotsford who was shot on November 6th. However, does anyone actually know what really happened? If you've been curious, or have just become intrigued then this is the article for you. It all started on November 4, 2017, with George MacDonald, the manager at MSA Ford in the Auto Mall. The Auto Mall says that around 9:15 on Saturday, a man in his 60s came in wanting to test drive a Mustang… and he never came back. They reported the car stolen to Abbotsford Police. Two days later on Monday, the car was sighted by George MacDonald at a nearby gas station. He tried the key fob for that car and it worked… confirming that this was, in fact, the Mustang that had been stolen two days prior. MacDonald contacted the police.
One witness was so sure that this was the stolen car, he couldn't wait for the police so he boxed in and cornered the Mustang. The suspect in the Mustang responded to this by pulling out a shotgun and firing at the public, luckily no one was hit… that time. The Abbotsford police responded immediately and upon their arrival, another round of shots was exchanged. This second round of shots hit a police officer who was immediately rushed to the hospital. Unfortunately later in the day, he passed away due to injuries, that was too severe. His name was not immediately released because he had been a police officer in England and Abbotsford wanted to ensure that his former detachment had been notified before it was released in the media.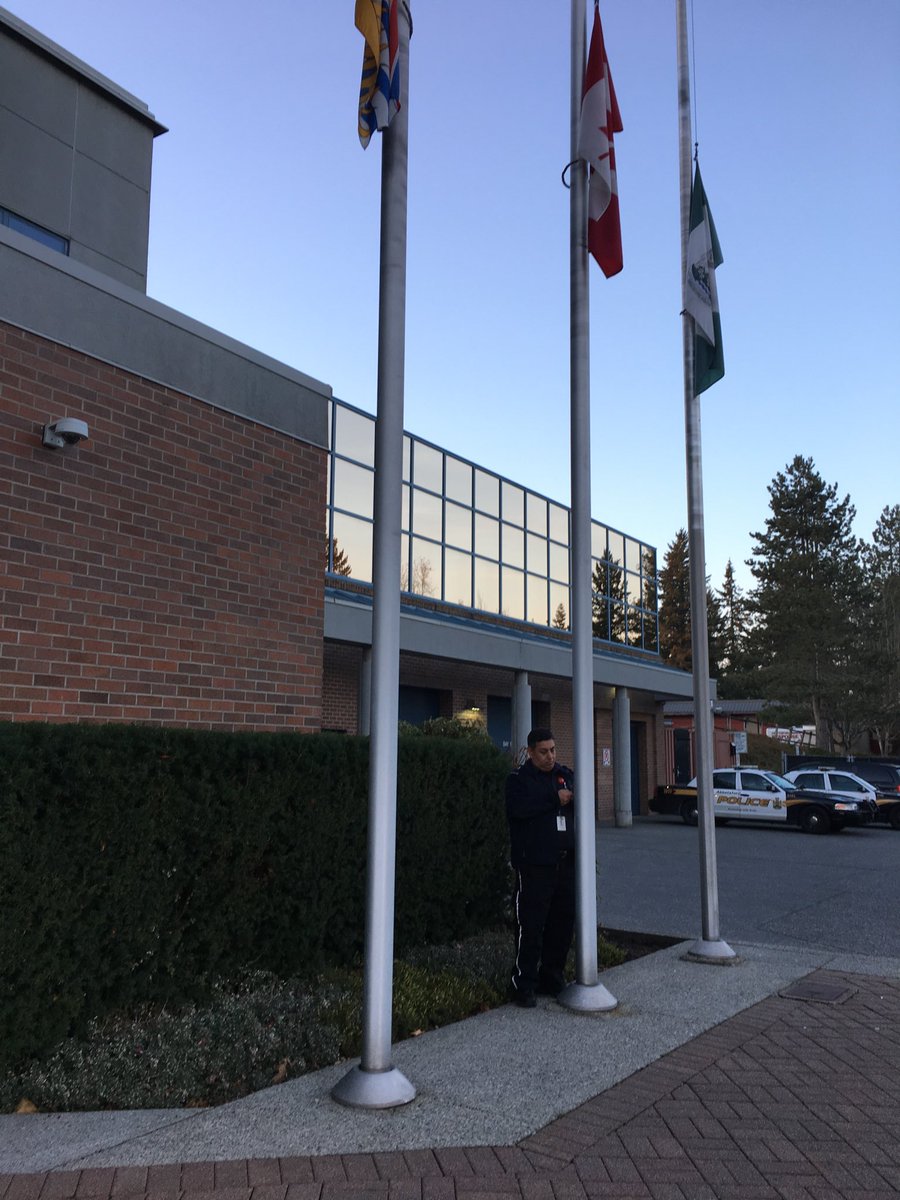 The community has been continuing to spread their love for the fallen officer and his family. Premier John Horgan tweeted his condolences, as well as flowers and cards, have been placed in front of the Abbotsford Police Department who have lowered their flags to half-mast. A memorial has been made in honour of the fallen police officer. 
The Suspect has been caught and has been charged with first-degree murder. Oscar Arfmann, 65, has been struggling with mental health since 2013 when his wife died. He refused all help from his family. While visiting a hospital in Alberta in 2015, he was released after three days. The doctors claimed they had no serious concerns about his mental health. 
"As British Colombians, we are filled with grief at this tragic loss & give gratitude to those who put their lives on the line for us" – John Horgan, Premier